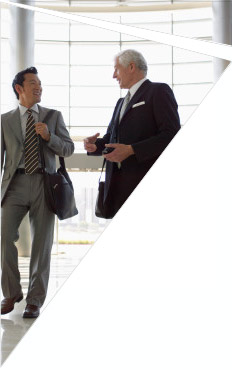 Develop Leaders Throughout Your Organization

Successful companies actively build their leaders. If you need to prepare top talent for greater leadership roles, take advantage of our experience in building leaders in global companies.

Create Succession Plans
Ensure robust succession plans for your company's uninterrupted achievements. We will help you construct viable plans to identify and grow talent in your organization.

Identify Leadership Competencies
Have confidence in knowing which skills are required in order to successfully execute your organization's strategy. We translate business strategy into key leadership competencies and organize them into a usable competency profile (skill architecture or framework). Apply the profile to consistently identify, hire, develop, measure, and promote leaders across your organization who can successfully execute your strategy.

Reduce Costs and Integrate Efforts
Do you want an easier-to-manage and more cost-effective process for developing leaders? We advise on how to skillfully integrate your multiple efforts, i.e., training, coaching, 360 feedback, performance management, and succession plans into a cohesive, more effective system.

Ensure Memorable and Relevant Training
Does your training need updating? We deploy interactive learning techniques, creative instructional design, and current leadership research to update and custom design your training. And, take advantage of our state-of-the-art programs taught by experienced facilitators. See More on Leadership Training

Evaluate Your Training
Do you know if your training makes a difference? Ensure a ROI on your training. We evaluate the effectiveness of your training and other development efforts and advise on how to improve their impact.