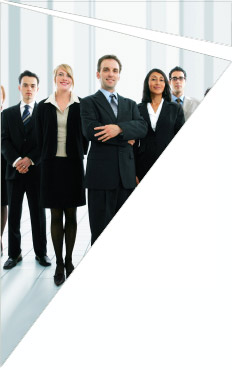 Back to the Team Index
Ruben Rodriguez
Executive Coach, Consultant, and Facilitator


Experience/Background
Ruben Rodriguez, M.S., C.I.C., is a highly-regarded leadership development consultant, coach, and team facilitator. He brings over 20 years of senior-level experience within high-tech and bio-tech corporations as a human resources business partner, corporate university faculty/coach, and internal consultant working with top-talent leaders. He has helped leaders in the U.S., Europe and Asia-Pacific to start new operations, turn-around struggling teams, and manage the change and transition inherent in the executive role.

Coaching: Ruben has coached leaders, from front-line Manager to VP levels, in major global corporations for increased leadership impact. Proficient in several assessment methods, he specializes in collaborating with leaders to identify critical issues and develop a business-focused developmental roadmap. He brings personal presence, insight and compassion to his work with clients.

Consulting and Facilitating: Ruben helps clients develop their leaders through training of critical skills and facilitation of strategic conversations. His content expertise in performance management, team development, communication, and transition management enables pragmatic learning sessions for leadership staffs and intact teams.

Clients
Cisco Systems, Hewlett Packard, Genentech, Google, PMI Mortgage, Southwest Airlines, General Motors, Acuson/Seimens, Microsoft, Spansion, and BD Biosciences

Education/Certification
Ruben earned an M.S. degree in Organization Development, a B.S. degree in Business Management, and certification as an Integral Coach. He is certified to administer the Myers Briggs Type Indicator (MBTI - Step I and II), Thomas-Kilman Conflict Mode Instrument, Enneagram, Firo-B, and DiSC as well as various 360 Feedback Instruments.

Affiliations/Achievements
For the prestigious New Ventures West coaching school in San Francisco, Ruben serves as adjunct faculty, mentors professional coaching candidates through their year-long program, and participates on certification panels. He is a member of the Professional Coaches and Mentors Association.