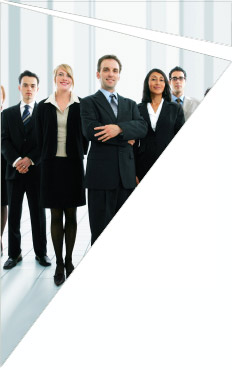 Back to the Team Index
Melissa Redd
Professional Wellness Coach and Facilitator


Experience/Background
Melissa has been a Wellness Coach for 19 years and provides seminars, training programs and workshops that teach individuals how to recognize health risks, achieve optimal energy and total wellness.

Melissa is currently a certified Nutritionist for the Oakland A's. She was the Nutrition Director for Renaissance ClubSport, Club One, Prime Time Athletic Club and Oakwood Athletic Club.

Coaching: Through group and individual coaching, Melissa inspires clients to address stress management, energy management, and eating habits. Her clients lose weight and body fat; lower their blood pressure and total cholesterol numbers; have more sustainable energy throughout the workday; and feel more centered, focused, vibrant and productive.

Facilitation: Melissa facilitates programs to educate employees in the area of nutrition, fitness efficiency, and stress management. Participants develop and sustain healthy lifestyle habits that prevent early onset of disease, increase personal energy and decrease annual weight gain.

Clients
The Oakland A's, The San Francisco Giants, Executive Forums of Silicon Valley, Actuate Corporation, Southern Wine & Spirits, Zimmer Orthopedics, Women's Council of Realtors, Litman Gregory Asset Management, Fenwick & West LLP, Charles Schwab & Co., Wells Fargo, The Boston Consulting Group, Cooley Godward, Hanson Bridgett & Co., John Muir Hospital, The Gap, The City of Pleasanton, The Town of Danville, Olympia Funding, Kappa Kappa Gamma Alumnae, The Bellevue Club, Today's Women, CBS MarketWatch, The Pacific Athletic Club, Oakwood Athletic Club and The Rossmoor Diabetic Support Group.

Education/Certification
Melissa completed a B.A. in Communication Theory from the University of Colorado and a B.S. in Nutrition Education from San Jose State University. She is a certified coach from The Coaches Training Institute, certified Personal Trainer from the National Academy of Sports Medicine, certified aerobics instructor from the American Council on Exercise, certified Spinning instructor from Mad Dogg Athletics, and certified Ashtanga Vinyasa Yoga teacher.

Publications/Affiliations/Achievements
Melissa's work has been featured on ABC Evening News, CBS Evening News, The Burlingame Channel, KALW 91.7 FM, KKIQ 101.7 FM, The San Francisco Chronicle, and the San Francisco Magazine. Melissa has been a guest on Your Sports NightCap with Neil Berman & Paul Gassee on KZSU Stanford 90.1FM. She is affiliated with the Professional Coaches & Mentors Association and International Coach Federation.