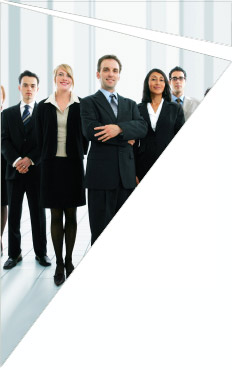 Back to the Team Index
Maya Hu-Chan
Executive Coach, Instructor, and Consultant


Experience/Background
Maya Hu-Chan is an international management consultant, certified executive coach, speaker and leadership development educator. She specializes in global leadership, executive coaching, and cross-cultural business skills.

Coaching: Maya has directly coached over 3,000 leaders in Global Fortune 500 companies as well as other major corporations throughout North America, Asia, Europe, South America, and Australia. Most of her coaching clients are C-level executive, VPs, Directors and managers.

Instructing: Maya has designed and delivered numerous management training programs in both English and Mandarin Chinese. She has lectured at the University of California, San Diego, University of Southern California, and International MBA Program at University of Chicago.

Clients
Abbott Vascular, Agilent Technologies, AMD, American Airlines, AT&T, Budget Rent-a-Car, Callaway Golf, Chase Manhattan Bank, Cisco Systems, Conexant, Detroit Edison, Ericsson, Dreyer's Grand Ice Cream, Fluor Corporation, Golden Eagle Insurance, GTE, Honeywell, James Hardie, Johnson & Johnson, Kodak, KPMG, Labatt Breweries, Lever Brothers Thailand, LifeScan, Merck, Motorola, Netscape, National Oilwell Company, Nokia, Northern Telecom, Option One Mortgage, Ortho McNeil, Qualcomm, Sematech, Semiconductor Research Corp., Siemens, SONY, Southern California Edison, Sun Microsystems, Texaco, Texas Instruments, Toyota, UBS Investment Bank, Unocal, University of Southern California, U.S. Olympic Committee, UTStarcom, Warner Lambert & W.L. Gore & Associates; Government: City of San Diego, Los Angeles Police Department, U.S. Postal Service.

Education/Certification
Born and raised in Taiwan, Maya received her B.A. from National Chengchi University in Taiwan, and M.A. from Annenberg School of Communications, University of Pennsylvania. Maya is a certified Executive Coach and certified provider of Myers-Briggs Type Indicator (MBTI).

Publications/Affiliations/Achievements
Harvard Business School has chosen Maya's book "Global Leadership: The Next Generation" to be one of their Working Knowledge recommended books. This book was translated and published in Chinese. She is a contributing author of the following books: "Leading the Global Workforce," "Best Practices in Leading the Global Workforce," "Coaching for Leadership: How the World's Greatest Coaches Help Leaders Learn," "Partnering: The New Face of Leadership," and "A Study in Excellence: Management in the Nonprofit Human Services."