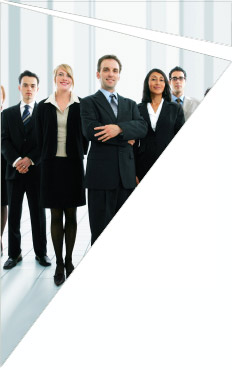 Back to the Team Index
Marie Therese Tong
Executive Coach, Facilitator, and Consultant


Experience/Background
Marie Therese Tong, PCC, specializes in coaching senior executives and their teams executing in complex global markets to increase their leadership impact whilst finding greater satisfaction in both their professional and personal lives.

Therese is an executive coach, consultant and strategist with 18 years of corporate experience including country, region and worldwide sales, marketing and strategic planning in the U.S. and Asia. She has executed in complex business and diverse cultural environments, delivering top- and bottom-line growth. In her role as Chief-of-Staff to the Senior Vice President of a US$17+ billion business in a Fortune 500 company, Therese provided leadership from strategic development to operational excellence.

Therese is experienced in facilitating global teams up to 300 in size to bring about strategic change. She understands adult development and group, systemic factors affecting process and change. She uses Appreciative Inquiry and other tools for visioning, strategic planning and implementing transformational change in Fortune 500 companies, non-profits and community organizations.

Clients
Adobe, Barco, Cisco Systems Inc., Hamamatsu, Hewlett-Packard Company, Intel Corporation, Logitech, PwC, SanDisk Corporation, Seagate Technology, Theravance Biopharma, Kaiser Permanente, California State University Monterey Bay, Monterey Institute of International Studies, University California Santa Cruz

Education/Certification
Therese earned her B.A., Psychology and Sociology from the National University of Singapore and is a Certified Integral Coach through New Ventures West, a Certified Enneagram teacher, Appreciative Inquiry facilitator and other leadership assessment tools. She is a Professional Certified Coach [PCC], International Coaching Federation.

Affiliations/Achievements
Therese speaks English, Mandarin and Cantonese. She mentors coaches-in-training and serves on coaching certification panels for New Ventures West, evaluating trainees for final accreditation. Born in Singapore, her work and travels have taken her across Asia Pacific, Africa, Europe and the Americas. Her diverse business experience coupled with her global citizenship brings a deep awareness and thoughtful approach to her more than 10 years of successfully coaching and consulting with leaders in challenging business, leadership and team situations. Clients describe Therese as "wicked smart," warm, sophisticated and insightful.