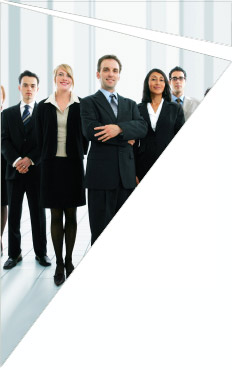 Back to the Team Index
Lori Wong
President, Compas, Inc.
Executive Coach, Facilitator, and Consultant


Experience/Background
Lori, an award-winning leadership consultant and executive coach, brings over 25 years of experience. She is grounded in solid executive and management experience in Fortune 500 including GE, Oracle, and National Semiconductor. She has been credited for creating high-performing, global functions in complex and demanding environments. And, she built leadership capability throughout the US, Europe, Asia Pacific, South America, and Canada. Currently, she is President of Compas, Inc.

Coaching: Lori has coached hundreds of leaders, from Directors to C-level, in significant global corporations for increased leadership impact. Expert in various assessment methods, she pinpoints a client's greatest, underlying need and ensures meaningful action plans. She provides insightful coaching based on integral coaching principles that enables leaders to be more self-aware, connect with purpose, cultivate leadership qualities, and have greater impact.

Consulting and Facilitating: Lori helps organizations to develop their leaders on a large scale by providing expertise in succession planning, curriculum design, training, and competency profiling. She facilitates strategic planning, team development, and action learning processes.

Clients
Adobe, Agilent, Applied Materials, Cisco Systems, Computer Sciences Corporation, Corvus Pharmaceuticals, Devon Energy, eBay, Electronic Arts, Esurance, Genentech, GE, Hawaiian Airlines, Hewlett Packard, Hyatt Corp., IBM, Kodak, MGM Mirage, National Semiconductor, Nokia, Oracle, RagingWire, Roche, Rouse Corporation, Seagate, SunPower, Sun Microsystems, VMWare, Xyratex, Yahoo!
Not for Profit: Kaiser Permanente, Las Vegas Metropolitan Police Department, National Association of Realtors, National Children's Center, Sequoia Center, Washington Hospital Center, Stanford University, Stupski Foundation;
Government: U.S. Department of the Treasury

Education/Certification
Lori earned an M.A. degree in Human Resources Development and a B.S. in Psychology (Psi Chi Honorary). She has also completed many leadership trainings including an executive program at MIT, Cambridge, MA.

Lori is trained/certified to administer the DISC, Enneagram, Firo-B, HBDI, Hogan, LJ Map, Lominger Leadership Architect, MBTI, StrengthsFinder, Strong Interest Inventory, Thomas Killmann Inventory (TKI) Conflict Tool, and Values Technology. She is also certified in various 360-feedback assessments, such as, CCL (Executive Dimensions and Benchmarks), Clark Wilson (Booth Co.), Hay, Lominger (Voices) and PDI. She has also completed career counseling training.

Publications/Affiliations/Achievements
Lori was First Place National Award Winner for Best Educational Program Based on Needs of Industry and Special Achievement Award Winner for American Society for Training and Development. She co-produced "Alexandria People," a cable television show nominated for the ACE award. She was featured in International Business Daily, Newsweek, and the San Francisco Chronicle and has served on various Boards. She authored the "Recognition Playbook" and "Seminar in a Box: A Simple Guide to Designing Seminars." Lori is a Private Pilot.