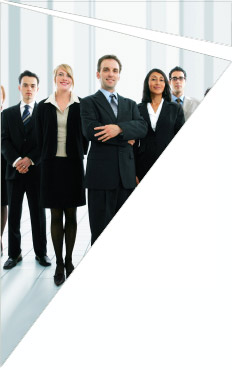 Back to the Team Index
Laurence (Larry) Lyons
Executive Coach, Consultant, Author, and Speaker


Experience/Background
Described by Henley Management College as a leading authority on organizational transformation, Dr. Laurence Lyons is an accomplished executive coach, international consultant, speaker, and leadership author. Many of his personal clients are listed in Who's Who. Formerly a technical director at Digital Equipment, he is both highly analytical and pragmatic. His extensive hands-on management experience has been gained in line and staff positions in small, medium, and large organizations initially in the Information Technology industry. He is based in the UK.

Coaching: Larry has coached hundreds of C-level executive teams and specializes in working with a senior team during times of change. He introduces a mix of strategic thinking, behavioral development, political acuity, career management and situational problem solving into individual coaching sessions and is regarded as an extension of the management team.

Consulting and Facilitating: Larry conducts interventions to improve organizational and team effectiveness. He also facilitates free-debate and problem-solving workshops.

Clients
Agilent Technologies, Aventis (Frankfurt), BAE Systems, BBC, British Airways, British Telecom (Benelux), Deutsche Bank, Dresser Industries (USA), EDS, European Union, Johnson & Johnson, Lufthansa Cargo (Frankfurt), Media One, Mercury Communications, Oracle (USA and Nordic), Price Waterhouse, SITA-Equant (Paris), Unilever (Milan), WH Smith. Not for Profit: The Insurance Ombudsman (Board and SMT), The Reform Movement (UK).

Education/Certification
Larry was awarded his Ph.D. in Management by Brunel University. He holds a Diploma and Certificate in Marketing, an Advanced Diploma in Organization and Methods, and an M.S. in Management Studies specializing in Finance and Marketing from Brunel University. He holds the Advanced Certificate in the Marshall Goldsmith behavioral coaching process.

Publications/Affiliations/Achievements
Larry is a Visiting Academic Fellow at Henley Management College where he was Founding Director of Research of the Future Work Forum. He is co-author of Creating Tomorrow's Organization published in the Financial Times Management Series. Coaching for Leadership: How the worlds greatest coaches help leaders learn (2000) and The Practice of Leadership Coaching (2005), co-edited with Marshall Goldsmith have become acknowledged reference works in the coaching industry.

Larry is a member of the Leader to Leader (formerly Peter F. Drucker Foundation) Thought Leader's Forum; is listed in Stuart Crainer's Key Management Ideas: Thinking That Changed the Management World published in the FT Management Masterclass Series; and is member of the International Advisory Committee of the Worldwide Association of Business Coaches.