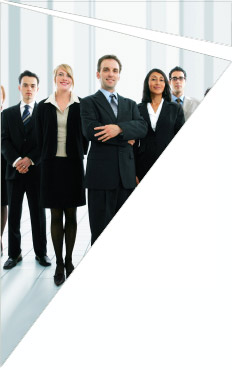 Back to the Team Index
Jonelle Rodericks
Executive Coach & Organizational Consultant


Experience/Background
Jonelle is an executive coach and organizational consultant and facilitator whose approach combines her expertise in personal and organizational development and her experience living and working globally. Over the past 23 years, she has worked with leaders at various levels from C-suite executives, vice presidents and directors to managers and individual contributors in large, global Fortune 500 companies.

Jonelle is trained as an Organization Development professional with international experience in organization design, talent management, change management, and leadership development. She has worked in varied settings -- at the systemic level helping executives and leaders design and mobilize their organizations when leading with large scale transformational change as well as at a group level helping teams become more effective and collaborative.

Coaching: As an executive coach, Jonelle specializes in supporting leaders as they

• Lead transformational change and build a culture that uniquely contributes to organizational success.
• Build and assess their team's talent, articulate their vision, appreciate their strengths, and acknowledge their unique contribution.
• Develop their leadership style, improve their executive presence, articulate and live the capabilities they would like to be known for.
• Make transitions into new and emerging environments, and fully assume the challenges and demands.
• Develop the capability to integrate their Mind, Heart and Body into their leadership and bring themselves more fully to their work and life.

Consulting: Jonelle consults through the spectrum of the Talent Management process including succession planning and assessment programs; designs learning programs and change management programs; and facilitates strategic meetings.

Clients
Jonelle is particularly skilled at working across cultures and in global environments and has worked with clients in Europe, UK, Asia, Africa, UAE and the US. She has coached leaders and teams across industries in companies such as AstraZeneca Pharmaceuticals, Hoffmann-La Roche, d.light Design, A. J. Gallagher & Co, Twitter, Bloomberg, Genentech and has held external consulting positions at the Institute of Cultural Affairs, Mercer Human Resource Consulting, and Right Management Consultants.

Education/Certification
Besides having a passion for human development, she is a certified Integral Coach from New Ventures West, where she is also Adjunct Faculty; has an MBA, in Organization Development and HR from Temple University; and a Masters in Psychiatric Social Work. She is a skilled facilitator; Certified in the Technology of Participation from the Institute of Cultural Affairs; is GPHR certified as well as Lominger Certified in Leadership Architect ®, Voices 360 ® and Choices Architect ®; Managing Organizations in Transition - William Bridges; The Group Development Questionnaire; Prosci Change Management; PMI Project Management; Interaction Associates' Facilitative Leadership.