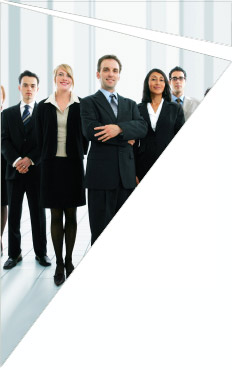 Back to the Team Index
Joanne Brem
Executive Coach, Facilitator, and Consultant


Experience/Background
Joanne is a leadership consultant and executive coach who brings over 15 years of expertise and experience to the field of organizational leadership development and effectiveness. Her prior business background is distinguished by 17+ years of great success selling in the information technology industry with Amdahl Corporation (now Fujitsu Computer Systems), Honeywell Information Systems and Burroughs Corporation (now Unisys). As a top performer in these extremely fast-paced, competitive environments, she learned and integrated into practice the principles, dynamics and skills of developing long-term relationships built on trust and delivering consistent results, while inspiring an environment of optimal creativity and collaborative teamwork to make it happen - all which intrinsically informs her coaching approach. Since 2006, she has served on the executive coaching faculty for the annual Global Institute for Leadership Development (GILD), and is a learning team leader for the annual Women In Leadership (WIL) Summit, both produced by Linkage, Inc. For seven years, she facilitated a monthly CEO business advisory roundtable for a SF Bay Area Chapter of the Women Presidents' Organization, a membership organization for women CEO's and/or owners of second-stage entrepreneurial companies (revenues of $2-50M).

Coaching: Joanne coaches Directors to C-Level, helping them cultivate the inner mindset and develop key skills and strategies needed to sustain peak levels of creativity, innovation and productivity while effectively driving needed changes throughout their organizations. Her coaching combines a strong business and strategic acumen, insightful intuition, and an engaging and energizing personal style with a direct and highly results-oriented approach. Her areas of expertise include cultivating authentic executive presence, effective influence across the organization and building long-term strategic partnerships, developing big picture and systems thinking, leadership communication, conducting crucial conversations and resolving conflict, strategic planning and execution, and executive transition.

Consulting and Facilitating: Joanne facilitates strategic team alignment, team development and action learning processes as well as custom designs and delivers programs/trainings on topics relating to leadership effectiveness.

Clients
Intel, Informatica, Pacific Gas & Electric, Map-R Technologies, PCL Construction, Splunk, Hitachi Global Storage Technology, Anritsu, PeopleSoft, Kaiser, Spirit AeroSystems, Citizens Financial Group, Deloitte; Through Coach Source: Juniper Networks, Align Technology, Cadence Design Systems, McAfee; Not For Profit: Women's Initiative for Self Employment, Vermont Association of Hospitals and Health System; Government: Pacific Northwest National Laboratories

Education/Certification
Joanne holds a BS in Psychology with a minor in Business Administration. She earned a Certified Professional Co-Active Coach (CPCC) with the Coaches Training Institute (CTI) and is a Professional Certified Coach (PCC) with the International Coach Federation (ICF). She also completed the one-year Co-Active Leadership training with CTI. Joanne is certified in the Myers-Briggs Type Indicator (MBTI), Birkman Method and Spiral Dynamics/Integral. She has had extensive training in the Enneagram.

Publications/Affiliations/Achievements
Joanne served for two years on the board for a SF bay area chapter and is a member in good standing of the International Coach Federation. She is passionate about classical orchestral and chamber music, white water river running of all classes, adventure travel, hiking, swimming, dancing and reading and is dedicated to life-long professional/personal/spiritual learning and development.