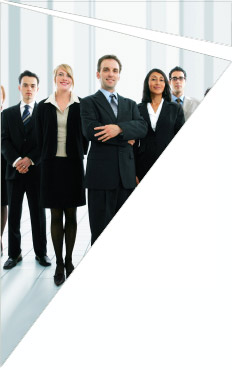 Back to the Team Index
Jennifer Nash
Executive Coach and Consultant


Experience/Background
Jenniferís professional background includes working as both an internal and external leadership and organizational development consultant to help leaders and leadership teams to increase organizational alignment with business strategies and team and personal leadership effectiveness. In her last internal role, Jennifer was head of Executive Development for Gap, Inc. with responsibility for the design, development, and implementation of executive development strategies for Vice Presidents and above throughout the company. These strategies included an Executive Leadership Program and a Targeted Executive Development process that linked with succession planning in order to proactively prepare executives for positions of greater responsibility.

Coaching: Jennifer is a certified coach and maintains an active coaching practice with leaders at all levels who are looking to increase their leadership effectiveness. Focus areas in her coaching include communication, relationship building, managing stress, and work-life balance/integration.

Consulting: Jennifer has worked with a variety of clients on leadership development including the creation of leadership development strategies and the design of leadership programs. She also supports the implementation of leadership programs working with small teams and individuals to apply and integrate program learningís into day-to-day leadership challenges and responsibilities.

Clients
Adobe, Apple, Oracle, Verisign, Yahoo!, Charles Schwab, French Connection, Gap Inc., Levi Strauss & Co., Polo Ralph Lauren, Williams-Sonoma, Alza, Johnson & Johnson, Johns Manville, Statoil-Hydro, and the San Mateo Board of Education

Education/Certification
Jennifer received her undergraduate degree in Business Administration and has completed her Masters coursework in Organizational Development. She is a certified coach through New Ventures West and has served as an adjunct faculty member and member of certification panels. She is trained and certified to administer Myers-Briggs Type Indicator, FIRO-B, and a variety of 360 Feedback instruments.