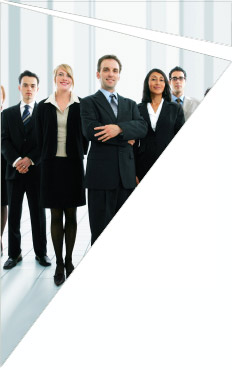 Back to the Team Index
Janice Muñiz
Executive Coach


Experience/Background
Since 2002, Janice has been coaching senior executives and C-levels at multinational and local firms throughout the US and Latin America. She has worked with companies experiencing tremendous growth, undergoing financial hardships and going through soft mergers.

Prior to being a consultant, Janice headed advertising agencies for Young & Rubicam in Latin America for more than a decade. Here, she enjoyed assignments that challenged her with turning around companies that were in financial and operational distress.

Among her talents, Janice is well know for creating deep levels of trust that allow for conversations that can bring about real shifts. This, together with her skillfulness in identifying among the different kinds of intelligences that would be most useful to strengthen, allows for a process that results in a client's ability to self-correct and self-generate.

Janice is the founder of a leadership development firm and for many years served as faculty member of New Ventures West, one of the most prestigious coaching schools in the US.

Clients
Cisco, Microsoft, Pepsico, Booz, Cisco, LVMH, Natura, Bepensa, AON, WOBI, Young & Rubicam, Nokia, EBC, Comex, Olefinas, Roche, Wunderman, Sun Microsystems, Leo Burnett, and Reebok among others.

Education/Certification
Janice has a B.A. in Communications from Universidad del Sagrado Corazón in Puerto Rico. She is an integral coaching graduate of New Ventures West and holds the PCC ICF Certification. Janice also completed the leadership development training at Appropriate Response and is a member of that team. Janice is certified in the Enneagram and Hogan personality assessments.

Publications/Affiliations/Achievements
Janice has been invited as speaker in many corporate events and at the largest management and leadership forums in Latin America. Janice enjoys dancing, tai chi and photography. Some of her photographic work was presented in an exhibition presented by Mary Ellen Mark in Oaxaca, Mexico. Janice is a student of the Ridhwan School.