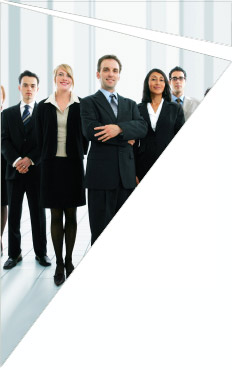 Back to the Team Index
Heather Neely
Coach, Instructor, and Speaker


Experience/Background
For more than a decade, Heather has been focused on developing leaders and managers. She has helped hundreds of managers hone their skills that bring greater ease and efficiency to their leadership roles. Heather has a unique ability to work effectively with individuals, as well as with large groups.

Coaching: As a corporate coach, Heather has 2 areas of professional expertise: leadership development for emerging to mid-level managers and leadership coaching for women who want to balance their roles as professionals and mothers.

Training and Keynote Speaking: Heather has spoken and facilitated workshops all over the world on the subject of generational diversity. She receives rave reviews from workshop participants and has helped hundreds of teams become more effective in their ability to communicate and manage across the generations.

Clients
Applied Materials, Ascend Communications, Burger King, Cargill, Ceridian Performance Partners, Hewlett Packard, IBM, Knight, Vale, Gregory, Lucent Technologies, Miller Brewing Company, Ogilvy and Mather, Saint Luke's Hospital, SanDisk, Snelling Personnel Services; Government: California League of Cities, City of Claremont, City of Livermore, City of Ventura, City of Santa Ana, City of San Rafael, Indian Health Service, Los Angeles Area Fire Chiefs Association, Los Alamos National Laboratories

Education/Certification
Heather has earned an M.A. in Organizational Psychology, JFK University, CA. and B.A. in Spanish Language and Culture, Univ. of California, Santa Barbara. She is a Certified Integral Coach, New Ventures West, CA and completing The Enneagram Institute certification program.

Publications/Affiliations/Achievements
Her publications include "X-Appeal," "A Misunderstood Generation of Women Enters the Workforce," "Young Boss, Older Worker, New Problem," and "Rocking the Bedrock Notions of Business." Heather also researched and contributed to the books: "Managing Generation Y" and "Managing the Generation Mix" published by HRD Press 2001, 2002.

Her speaking engagements include at ASTD: American Association of Training and Development, CEMA: Santa Clara County Employees Management Assn, CFFJAC: California Fire Fighter Joint Apprenticeship Committee, CIPD: Chartered Institute of Personnel and Development in Olympia in London, HRMAM: Human Resources Management Assn. in Manitoban, Canada, MMASC: Municipal Management Assn. of Southern California, PCMA: Professional Coaches and Mentors Association, and SHRM: Society for Human Resources Management.

She speaks fluent Spanish.