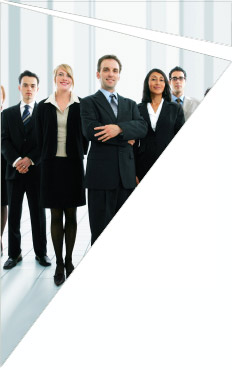 Back to the Team Index
Don Kraft
Facilitator and Learning & Development Expert


Experience/Background
Don has over 30 years of experience in the field of leadership, management, career and learning and development. He has worked for organizations in leadership roles at Genentech, Oracle, Gap Inc., and A.C. Nielsen Company. He was also a founding member of the internet start-up Playback Media where he had a leadership position responsible for content development. In his last role he was Head of Career & Learning at Genentech for 10 years.

Don has led and managed multiple teams focused on professional, career development, management and leadership development for global organizations. His areas of responsibilities include developing learning strategy, planning and managing a leadership curriculum, performance management, career development, well-being, mentoring, coaching/360 feedback, learning technologies, and new hire on-boarding process. His experience is primarily with executive and leadership development. Don also has an expertise in program measurement and evaluation.

Don's extensive leadership background gives him unique insights to help his clients with enhancing and improving their leadership and management capabilities. Under his leadership, the Genentech Career & Learning department has been recognized with multiple awards including Brandon Hall, Learning Elite and Learning Top 125.

Don also leads the Windhorse Foundation that helps desperately poor people in Southeast Asian communities through educational, nutritional and financial support, health related activities, sustainability programs and other forms of support. Projects in Thailand, Burma and currently in Laos. www.wdpf.org

Facilitation/Instructional Design
Don brings an energetic, high-engagement facilitation style coupled with deep knowledge of leadership, management and professional development. His leadership experience in large companies brings actual experience he can share with participants' realities. He adapts well to multiple audience types from many functions as well as experience in global settings, cultural backgrounds, and industries. Don also has extensive experience with instructional design with multiple learning modalities such as classroom, webinar, online, micro-learning, support tools and learning process designs.

Education/Certification
Don has a Doctorate degree in Organization and Leadership from the University of San Francisco, a M.B.A. from Golden Gate University in San Francisco, and a Bachelor of Science degree from Indiana University of Pennsylvania in Business Management.

Publications/Affiliations/Achievements
Don has been published and has spoken at conferences on various such as career development, measurement and evaluation, performance management, leadership/management development.