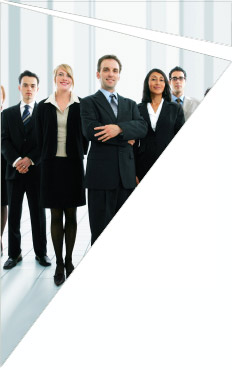 Back to the Team Index
Daniela Bayer
Executive Coach, Facilitator, and Consultant


Experience/Background
Daniela is an executive coach, organizational consultant, and multifaceted business professional with 20 years of practical work experience in industry-leading global companies, including Cisco, Boston Scientific, and EDS (acquired by HP). Daniela utilizes her multidisciplinary expertise in strategy, economics, and psychology for solving complex business problems and leading change. Her multicultural background and awareness facilitate meaningful collaboration with teams around the globe.

Coaching: Daniela specializes in assessment and coaching for Emotional Intelligence and Peak Performance. She works with leaders from culturally diverse backgrounds, from managers to senior executives, who seek to advance and maximize their leadership potential. Daniela's wholistic and value-based style empowers authenticity, clarity, and emotional confidence in relationships, decision-making, and communications. Her solution-focused approach makes positive and lasting change possible, with ease.

Consulting and Facilitating: Daniela helps organizations to develop their talent, optimize performance, manage change, and enhance employee engagement in workplace health. Her visionary and affiliative communication style promotes learning, collaboration, and effective decision-making.

Clients
Daniela serves clients and organizations in high tech, education, and the non-profit sector.

Education/Certification
Daniela is pursuing a Ph.D. in Health Psychology from Walden University and Advanced Executive Coach certification from College of Executive Coaching. She earned an Executive MBA degree from Suffolk University and a Master of Science degree from University of Economics in Prague. Daniela administers the following assessments: EQ-i 2.0 and EQ 360 2.0, Myers-Briggs Type Indicator®, CPI 260®, FIRO Business™, Strong Interest Inventory®, and Thomas-Kilmann Conflict Mode Instrument (TKI).

Publications/Affiliations/Achievements
Daniela is a member of American Psychological Association, Division 38 - Health Psychology and Division 13 - Society of Consulting Psychology. Daniela is a published author and a thought-provoking speaker on topics of personal power, leadership, work-life balance, and health.