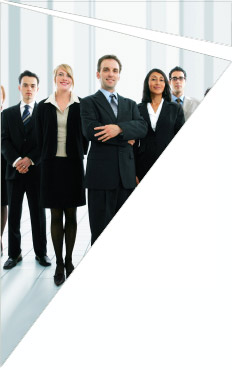 Back to the Team Index
Bill Hawkins
Executive Coach and Facilitator


Experience/Background
Bill Hawkins is an expert in leadership development and executive coaching. In association with Marshall Goldsmith Partners, he has worked with over 20 Fortune 500 companies in seventeen countries. Bill began his career with a division of Johnson & Johnson. He then joined Boston Scientific Corporation as director and then V P of Sales and Marketing.

For the last 15 years, Bill has worked with organizations to identify and develop high-potential leaders. He has designed and facilitated leadership-training workshops for corporate clients on 5 continents.

Training: Bill brings an energetic, high-engagement facilitation style coupled with deep knowledge of leadership and team development. His experience as a leader in large companies grounds him in the participants' realities. Being seasoned, he adapts well to audiences in many functions, from sales to engineering, as well as from different countries, cultural backgrounds, and industries.

Coaching: Bill coaches individual leaders, from C-level to front line, to increase personal effectiveness. With his blend of consulting and management experience, Bill brings a breadth of understanding and insight to "real world" situations.

Clients
Acushnet, American Express, Ashland, AT&T, BellSouth, Bloomberg, Boston Scientific, Budget Rent a Car, CalPERS, ChevronTexaco, Cox Enterprises, C R Bard, Credit Suisse First Boston Bank, DirecTV, Dreyer's Grand Ice Cream, Exelon, Federal Reserve Bank, GlaxoSmithKline, Guidant, Hitachi (America), Internal Revenue Service, Johnson & Johnson, Labatt Breweries, Kodak, Kerzner International Limited, Martha Stewart Living, Mead Johnson, MGM_Mirage Hotels, Motorola, New York Stock Exchange, Nortel, Northrop Grumman, Oracle, Pfizer, PNC Bank, Raytheon, Sanofi-Aventis, Sun Microsystems, Texas Instruments, Union Pacific Railroad, Washington Mutual Financial Services, and Weyerhaeuser. Not for profit: International Red Cross / Red Crescent, New York Association for New Americans, and Girl Scouts of the USA.

Education/Certification
Bill holds a BS from Drake University and an MBA from Indiana University.

Publications/Affiliations/Achievements
Bill is member of the Learning Network, the Drucker Foundation "Thought Leader's Forum" and is listed in Who's Who in International Business. He is a contributing author in the Peter Drucker Foundation book "The Organization of the Future," Jossey-Bass l997. He is also a contributing author in "Coaching for Leadership," Jossey-Bass, 2000 and "Change Champion's Fieldguide," Best Practice Publications, 2003.