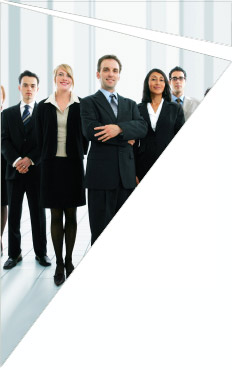 Back to the Team Index
Betsy Cole
Executive Coach and Consultant


Experience/Background
Betsy Cole, Ph.D. is an experienced and sought after executive coach who is dedicated to helping clients translate strategy into action. Her coaching is grounded by over 25 years of management, leadership, and organization development experience in a global medical device company. Betsy specializes in helping technically oriented executives develop and transform their capacity for solid interpersonal relationships so that they can create satisfying work environments and bring sustained results to their organizations. Betsy has extensive background in developing leadership teams through a combination of consulting, coaching, training, and team development activities. She has been credited for creating a cadre of high performing global leaders able to step into country manager roles around the globe.

Coaching: For the last 10 years, Betsy has coached hundreds of leaders from Directors to C-level including scientific, IT, and other technically oriented roles. She has helped them develop their strategic leadership presence and expand their understanding of work to include the significant role that building and maintaining authentic relationships play in their ability to achieve results. Betsy is intellectually astute. Her style is direct, compassionate, and results oriented. She supports leaders by helping them clarify how they want to move forward, and by finding simple ways for them to gain confidence, by practicing new skills to translate their insights into action.

Clients
Agilent, Allianz, Beckman Coulter, Celgene, CVS, EMD-Serono, Fidelity, MITRE, Oracle, Millennium – A Takeda Oncology Company, Exeter Healthcare Systems, Rockland Trust, The Wallace H Coulter Foundation, and at various Harvard Executive Education programs.

Education/Certification
Betsy earned at Ph.D. in Human and Organization Systems from the Fielding Graduate University, a MS.Ed from the University of Miami, and a BA from Wellesley College. She has received post graduate coaching certifications from New Ventures West and from the Strozzi Institute. She has served as an adjunct faculty member and POD mentor for the New Ventures West professional coach certification program. She is certified in the use of many assessment tools including the Birkman method, MBTI, Benchmarks 360, Hay Emotional Competency Inventory, Leadership Agility 360, and the Enneagram.

Publications/Affiliations/Achievements


Betsy has been a past-president of the Life Planning Network, a non-profit organization dedicated to educating professionals who help people navigate the second half of life. She is also an active member of the Human Resources Leadership Forum. She has served as co-chair of the Professional Development Committee for the New England HR Association and has taught Performance Management in the Bentley College HR certificate program. She is currently a Board Member for TriYoga Boston.