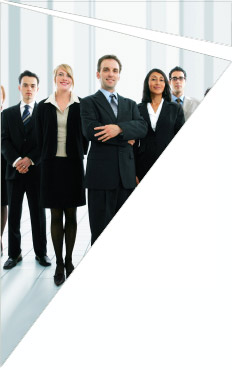 Back to the Team Index
Amiel Handelsman
Executive Coach, Consultant, and Author


Experience/Background
Amiel is a seasoned executive coach and change consultant who has been working in the leadership development field since 1993. The author of Practice Greatness, which was featured in Fast Company, he incorporated executive coaching into his work in 1999.

Amiel is on the faculty of New Ventures West, an International Coach Federation accredited coaching school. He served on the External Advisory Board of the Erb Institute for Sustainable Enterprise at the University of Michigan.

Coaching: Amiel coaches leaders, from Directors to EVP. He specializes in helping leaders create more impactful conversations by deliberately practicing new skills on the job. He is known for coaching the whole person and enjoys hearing from spouses that his clients not only got the promotion they sought, but are also happier and more fun to be around.

Consulting: Amiel helps companies improve the return on their investments in leadership development by integrating it with succession planning, maximizing on-the-job learning, emphasizing deliberate practice, and helping HR leaders provide more strategic value.

Clients
For Profit: Ernst & Young, Nike, Puppet Labs, Stryker Corporation, Washington Mutual Bank, one of the world's leading semiconductor companies. Not for Profit: American College of Healthcare Executives, American Health Information Management Association, Midwest Bioethics Institute, MultiCare Health System, Reed College, Robert Wood Johnson Foundation, University of California-San Francisco, University of Michigan. Government: Agency for Healthcare Research and Quality, Bonneville Power Administration, Eugene Water & Electric Board

Education/Certification
Amiel earned an MBA from the Ross School of Business at the University of Michigan and a BA Cum Lade in Public Policy Studies from Duke University. He is a Certified Integral Coach through New Ventures West and is certified in MBTI, the CCL 360 suite, and Spiral Dynamics.

Publications/Affiliations/Achievements

Practice Greatness: Escape Small Thinking, Listen Like A Master, And Lead With Your Best. 2014

"How To Make Peace With Your Enemies At Work And Beyond." Fast Company. April 2014.

"Integrating Rigor, Compassion, And Creative Design: The Promise of Integral Coaching." Co-authored with James Flaherty. International Journal of Coaching in Organizations, 2004.